Transponder Keys Los Angeles, CA – Central Lock Key Store
Central Lock Key Store has been providing all sorts of locksmith services in the Los Angeles, CA for the past 10 years. We cover residential, commercial, and even automotive lock problems, with transponder key making as one of our speciality. Vehicle owners have always loved our prompt and quality services, and there is no doubt that you will too.
Importance of Transponder Keys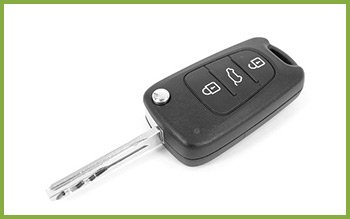 Car thefts were quite common several decades ago. Breaking into a car, a thief could easily start the vehicle through hot wiring. However, with the help of transponder keys it has become quite difficult for one to steal a car. The technology was invented in 1995, and since then car security has reached a whole new level. Now car thefts are relatively less common, and people can park their vehicles anywhere without worrying about thefts or some other issue.
How Does it Work?
Unlike remote controlled keys that are used for remote locking and unlocking purposes, a transponder key chip system works independently. When you insert a transponder key in a car lock then the lock detects a signal created by the chip inside the key, which then deactivates the immobilizer, if the key is correct. If the lock doesn't recognize the signal of the key the car can't be operated. Some advanced locks that are used in cars today come with a rolling code technology, which encrypts the codes in the system, and every time you use the key with the car the code changes.
Why You Should Always Get an Expert Locksmith?
Cars are expensive today, and so are their parts and accessories. Thus, when you need help with your transponder keys, then you can't really rely on an inexperienced locksmith. You have to have high quality work done in your car. Also, since majority of transponder keys are highly complex, only an expert can do a good job at it. Central Lock Key Store is one company that you can absolutely trust for any kind of car transponder key problem.
Prompt Response
Central Lock Key Store is known for its timely service. We typically develop transponder keys for our customers within 30 minutes of their call. Our prices are also quite affordable, which is why we are one of the most preferred locksmiths in the area.
If you have lost transponder keys and need duplicate keys, or if your transponder key is jammed into the lock, you don't have to worry! Just call us at 310-819-3950 and we will reach your location swiftly!