Locks Replace Los Angeles, CA – Central Lock Key Store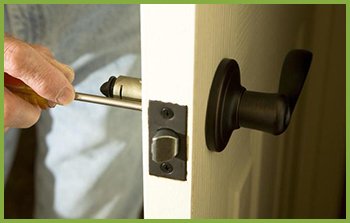 A lot of people don't give enough attention to locks and keys that they use in life. However, in most cases a lock is the only thing preventing a burglary or a stolen car. If you parked your car near a mall, and went inside without locking it first, what do you think will happen? It will be stolen easily. Thus, you should take good care of the locks you use, and if needed get them replaced. It is also a good practice to get your current locks replaced with upgraded models that are stronger and safer.
Central Lock Key Store is one of leaders in the locksmith industry, and replacing locks in one of our strongest suits. This is also a reason why most people call no one but us when they need quality lock replacement services. We offer professional service at lowest prices, which is why you never need to go anywhere else for help.
Think Twice Before Getting a Lock Replacement
A lot of misleading locksmiths try to take advantage of their customers by recommending lock replacement every time even when it is possible to repair the locks. Locks don't come cheap these days, and you can save a lot of money by having your locks repaired instead of getting them replaced. However, how do you know for sure which one of the two is a better option in your situation? We can help you.
We believe in maintaining transparency and honest practice. This is why when you call for our services we first analyze the situation and take a close look at the locks. If the problem can be solved by repairing the locks or the keys then we will do so, without forcing you to get them replaced. Even though replacing locks is easier for a locksmith, it is costly for a customer. We believe in putting our customer first, and so offer recommendations that cost you the least.
Variety of Choices
Central Lock Key Store offers a variety of locks replacement services in the Los Angeles, CA area. Whether you have electronic locks or traditional locks, we can help you. If you are not sure which locks will be best for your house or office then we can also offer best recommendations.
Just give us a call at 310-819-3950 whenever you need quality lock replacement service. You will be delighted with our quality service