Lockout Service Los Angeles, CA – Central Lock Key Store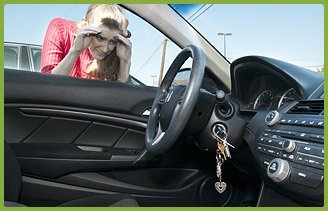 To err is human, and no matter how careful we are errors are inevitable. A lot of times people forget the keys in the cars, or lose the keys to their homes in hotels, bars, etc. ending up being locked out. Sometimes the key either gets jammed or broken in the lock resulting in a similar problem! Not only is a lockout difficult enough, when it happens in late hours then it can be even more troubling. However, as long as you have Central Lock Key Store on speed dial you don't have to worry. We have helped thousands of customers in and around the Los Angeles, CA in lockout situations. We are the most preferred choice too, for our service is quick, and charges nominal.
Emergency Service
We understand how terrifying and frustrating a lockout can be for someone. This is why we try out best to reach our customers in soonest possible time. We also operate our own fleet of vehicles so that as soon as we receive a call we can send help. Having our own vehicles also allows us to reach customers who are locked out in remote locations.
Lockout Services offered by us:
Home Lockout Service:
Locking yourself out of your own home, even by accident can never be a pleasant experience. Unfortunately, a lot of times it happens when you least expect it. For instance, you could have reached home after a rough day at office, and realizing that you have lost the keys could easily make you tear at your own hair. However, you can call Central Lock Key Store at any time of the day, and we will ensure that the experience is least painful for you.
Commercial Lockout Service:
One of the worst things that can happen to a business owner is getting locked out of their office. After all, when it comes to business, every minute matters. The delay caused by the lockout can cause a huge loss as the employees can't go inside and get to work. This is why, to minimize the loss we send out expert team immediately, and depending on your location they can reach your office within 10-15 minutes.
Automotive Lockout Service:
Automotive lockouts are common, but they often take place at the wrong time and wrong place. When you are stuck outside of your car outside a gas station away from your home every minute can seem like an hour. Good for you, we have experience in all kinds of automotive lockout situations, and can send help in minutes.
To avail our lockout service, call us at 310-819-3950 today!