Automotive Locksmith Los Angeles, CA – Central Lock Key Store
Believe it or not, quality automotive locksmith service providers are only few. While there are a decent number of home locksmith service provides, when it comes to cars and other vehicles, the service is scarce. Even if you can find an automotive locksmith, chances are they are inexperienced, and unskilled. Thus, when you need help for a serious problem such as a lockout then you can have a lot of trouble getting out of it. Unless you have Central Lock Key Store!
Central Lock Key Store has been providing all kinds of automotive locksmith services since past many years, and lockouts are one of them. We offer our services 24 hours a day every day. Thus, no matter where you are stranded we can find you in no time. With us not only you will save time and energy, but a lot of money too.
When people get in a car lockout situation they immediately call their dealer, who may or may not send help. Even if they do, it can cost you a lot. Calling a professional locksmith services provider such as Central Lock Key Store is always a better solution. We charge very modestly, and our response time will also impress you.
Expert Locksmiths For Quality Service
Vehicular keys and locks are tricky to work with, and thus only an expert who has years of experience can work with them without causing damage. Central Lock Key Store has a team of some of the best automotive key experts who are trained to tackle any kind of automotive locksmtih situation. They work with a level of finesse and skill that is simply unmatched.
Here are some of our services: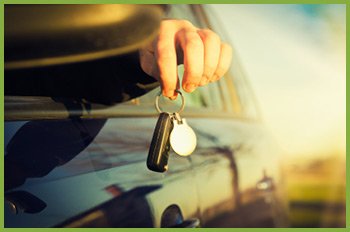 Car key fob replacement
Spare car keys development
Car lockout assistance
Installation of new automotive locks
High-security laser car keys development and repairing
Ignition repairs and replacement
New car key creation
Emergency opening of a car door
Trunk unlocking services
Replacement or repairing of ignition switch
Transponder key development, repairs
Reliable Locksmith Services Provider in the Los Angeles, CA Area
Central Lock Key Store stands for quality and commitment. When we get a call from our customer we make sure that we do whatever in our capacity to help out the customer. It doesn't matter whether it is night or day, if the weather is terrible, or the customer is located in a far away location. If you need help, then you can be assured you will get in no more than 15 minutes!
To avail our automotive locksmith services in Los Angeles, CA, dial 310-819-3950 today!